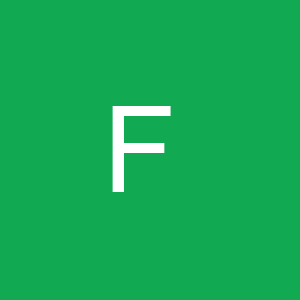 MS Dynamics Administrator & Business Analyst
Found in: Appcast CA Premium Appcast CA Premium
Description:
Fire & Flower (F&F) is Canada's cannabis shop, bringing consumers a guided and informed experience in locations across the country. We believe our proprietary HiFyre technology gives us a competitive advantage in this nascent industry.
This position is a minimum 6-month contract-to-permanent opportunity. The role is located in downtown Toronto. 
The candidate will work closely with Finance, Operations and IT reps to support administration and management of the MS Dynamics ERP, JET reporting/analytics and JET Hub, data integration, master data management, and conversions/ upgrades of existing ERP (MS Dynamics NAV 2018) environment to meet the business, accounting and reporting requirements for a fast-growing public company retail organization. The incumbent will closely coordinate with IT department/consultants based out of GTA and Edmonton and will need to be on-call to NAV users during critical quarterly financial close periods.
Responsibilities: 
• Finance team business partner for key ERP project initiatives related to system upgrades/customizations, day-to-day ERP management and JET reporting/analytics in the following functional areas – Inventory (Retail), Inventory (Warehouse), Revenue/POS data integrations, Purchase to Payables, Consolidation and Financial Reporting.
• Build and distribute reporting and analysis templates using JET and business intelligence tools in collaboration with finance and operations teams.
• Daily/ Weekly monitoring of completeness of data integration between POS system and MS Dynamics ERP.
• Coordination of resolution of job queue and data integration exceptions.
• Master data management and support month-end and quarter-end financial close process to ensure there are no delays in the close schedule.
• Research and implement integration opportunities between ERP and other MS applications (Power Automate, Sharepoint, Forms) to optimize workflow and document review audit trail management.
• Work closely with other business units in a functional role – support/resolve process setup and system issues.
• In coordination with IT/external consultant, create and execute user acceptance test scripts.
• Prepare and lead training workshops with departments/users to support the adoption of new functionalities.
• Assist the accounting to use Microsoft Dynamics ERP utilizing industry best practices and meeting internal controls requirements. 
• Assist in requirements definition to support data conversion from external systems or data integration with other cloud-based applications (such as cognos based reporting tools, POS and Payroll systems).
• Other related tasks as deemed necessary by the business.
What we are looking for:
• 3+ years of experience with JET Reporting, JET HUB, SQL queries, and analytics/BI tools (eg: Power BI).
• 3+ years of experience with MS Dynamics ERPs and setup/administrator activities. 
• Experience with MS Dynamics implementation/system upgrades (2017 or newer).
• Experience or familiarity with integrations of ERP to other MS applications (Sharepoint, Power Automate). 
• Experience doing ERP implementations in the retail or manufacturing industry an asset. 
• Experienced in business requirement and design documentation.
• Experienced in preparing and leading workshops with key stakeholders.
• Familiarity with accounting and internal controls concepts an asset.
• Ability to articulate technical vernacular in simple terms.
• Strong interpersonal and communication skills.
• Strong work ethic, energetic, willing to learn, and contribute ideas.
Fire & Flower values the diversity of the people it hires and serves. Inclusion to us means fostering a workplace in which individual differences are recognized, appreciated, respected and responded to in ways that fully develop and utilize each person's talents and strengths.
Toronto, Canada
Full time
Fire & Flower
Related Jobs
Fire & Flower (F&F) is Canada's cannabis shop, bringing consumers a guided and informed experience in locations across...

Fire & Flower - Toronto, - Whatjobs CA Premium

Fire & Flower (F&F) is Canada's cannabis shop, bringing consumers a guided and informed experience in locations across...

Fire & Flower - toronto, - Whatjobs CA Premium

Fire & Flower (F&F) is Canada's cannabis shop, bringing consumers a guided and informed experience in locations across...

Fire & Flower - toronto, - Appcast CA Premium

Job DescriptionMS Dynamics Administrator & Business Analyst – Job DescriptionContract to Full TimeLocation: Toronto...

White Ash Group - Toronto, - Talent CA