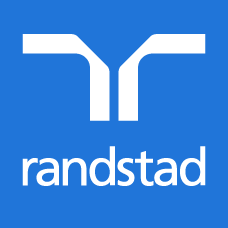 Civil Engineer - 13176
Found in: beBee S CA
Description:
• The E3 – Engineer is a fully qualified and accredited engineering professional who applies theoretical and practical knowledge to provide engineering design, estimating, planning, and quality management services for low to medium complexity projects and/or operations safely, with quality, within budget, and on time.
This is a challenging opportunity for a Civil/Structural Engineer with experience in assessment/ repairs/ modification of existing steel and concrete hydraulic structures. A significant component of this position will include the inspection, assessment, refurbishment and/or modification (design and construction) of existing structures.
Advantages
Well established company
excellent compensation
working with highly experienced team members
Responsibilities
The successful candidate will have the following general responsibilities:
• Organise and carry out inspection and assessment of existing structures (steel, concrete and timber), prepare report with recommendations for corrective measures.
• Carry out design work (modifications/ repair of existing structures), preparing drawings, writing specifications and maintenance standards and providing E.O.R. (Engineer of Record) services.
• Carry out loading assessments of existing structures, often at short notice with quick turnaround required.
• Write reports and memos. - requires excellent written and verbal English language skills.
• Manage projects (scope, schedule and cost) of varying complexity including planning, resourcing and coordinating work to ensure that commitments are met.
• Ensure all work complies with WorkSafe BC, Occupational and Health regulations and environmental requirements.
• Investigate, analyze and solve a variety of challenging and unique engineering problems. Provide solutions that are practical and cost effective.
• Manage client relationships to ensure their needs are met and to work closely with stakeholders.
Qualifications
A degree in Civil Engineering with experience in design/ assessment of existing structures
• A minimum of five years of relevant experience (both design and field).
• Registered as a Professional Engineer with the Engineers and Geoscientists of BC (EGBC)
• Solid understanding of related standards and codes used in the industry
• Effective communication, interpersonal skills and presentation skills
• Strong technical report writing skills with an excellent command of English language.
• Strong computer application skills, e.g. Word, Excel, Powerpoint
• The successful candidate will need a valid BC driver's license
Summary
Must have P.Eng
- Must have 4+ years experience in civil structural engineering
- Must have field experience on construction projects
- Must have field inspection experience
- Utilities experience is an asset but not required.
Randstad Canada is committed to building a diverse workforce reflective of the diversity of Canada. As a result, we promote employment equity and encourage candidates, especially those who identify as a woman, an Aboriginal person, a person with a disability or a member of a visible minority group, and any others who may contribute to the diversification of our workforce, to apply.
Randstad Canada is also committed to developing an inclusive, barrier-free selection processes and work environments.If contacted in relation to a job opportunity, you should advise your Randstad Representative or your local Randstad branch in a timely fashion of the accommodation measures which must be taken to enable you to be assessed in a fair and equitable manner.Information received relating to accommodation measures will be addressed confidentially.
For all feedback on equity and accommodation needs, please contact your local Randstad Canada Branch.
Burnaby, British Columbia, Canada
Full time
Randstad
Related Jobs
We are looking for a Civil Engineer - EIT, PowerEnergy Jobline would like to introduce the role of Civil Engineer - EIT,...

Ziprecruiter-CA - Burnaby, British Columbia - beBee S CA

We are looking for a Civil Engineer - EIT, PowerEnergy Jobline would like to introduce the role of Civil Engineer - EIT,...

Stantec Consulting International Ltd. - Burnaby, British Columbia - beBee S CA

Brown and Caldwell has an exciting opportunity for a self-motivated Senior civil Site/Infrastructure Engineer to join...

Brown and Caldwell - Burnaby, British Columbia - beBee S CA

We are looking for a Civil Engineer - Burnaby, British ColumbiaEnergy Jobline would like to introduce the role of Civil...

Roevin - Burnaby, British Columbia - beBee S CA