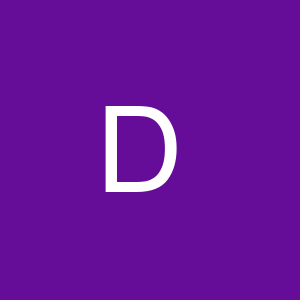 Finance Technology Strategy Manager, Deloitte Global Finance
Found in: Whatjobs CA Premium
Description:
What will your typical day look like ?
Lead efforts to:
Propose a streamlined process for adding new/needed redesigned activities by considering automation processes Contribute to the development of change management processes needed to govern deployment of new processes and to manage potential impacts to downstream applications Partner with product owners to build training materials and conduct trainings Document and manage risks and issues and facilitate across stakeholders to ensure full resolution Recommend, implement, and monitor changes in work processes to ensure performance outcomes are achieved; prepare ongoing reports detailing project outcomes and progress to date Identify opportunities for process improvements and redesigns related to assigned project
About the team
Deloitte Global Culture:
At Deloitte, we expect results. Incredible—tangible—results. And Deloitte Global professionals play a unique role in delivering those results. We reach across disciplines and borders to serve our global organization. We are the engine of Deloitte. We develop and lead global strategies and provide programs and services that unite our network. In Deloitte Global, everyone has an opportunity to lead. We see the importance of your perspective and your ability to create value. We want you to fit in—with an inclusive culture, focus on work-life fit and well-being, and a supportive, connected environment; but we also want you to stand out—with opportunities to have a strategic impact, innovate, and take the risks necessary to make your mark. Deloitte Global supports our talented professionals in answering the question: What impact will you make?
In Deloitte Global Finance, we make an impact by providing the most up-to-date research and analysis of the financial health of Deloitte Global and our Deloitte organization. We advise, guide, and monitor our global initiatives in five major areas that include tax, member firm reporting, finance and accounting, strategic projects, and financial analysis.
Enough about us, let's talk about you
You are someone with:
Bachelor in computer science or related area Minimum 5 to 8 years of experience in Finance technology area Excellent understanding of the Business Exceptional verbal and written communication skills Knowledge of SAP software Previous experience working in a global environment Client service experience Why Deloitte? Launch your career with The One Firm where you can make an impact that matters in a way that you never thought possible. With endless opportunities at every turn, and a culture built to support and develop our people to be the very best they can be, Deloitte is The One Firm for you to learn, grow, create, connect, and lead. We do this by making three commitments to you: You will lead at every level: We grow the world's best leaders so you can achieve the impact you seek, faster. You can work your way: We give you the means to be flexible in how you need and want to work, and we have innovative spaces, arrangements and the mindset to help you be wildly successful. You will feel included and inspired: We create a deep sense of belonging where you can bring your whole self to work.
Toronto, Canada
Full time
Deloitte
Related Jobs
What will your typical day look like ? Successful candidates for this position will possess strong analytical and...

Deloitte - Toronto, - Talent CA

What will your typical day look like ? As part of the Deloitte Global Finance reporting & analysis team, lead priority...

Deloitte - Toronto, - Whatjobs CA Premium

What will your typical day look like ? As part of the Deloitte Global Finance reporting & analysis team, lead priority...

Deloitte - Toronto, - Expertini CA Premium

What will your typical day look like ? As part of the Deloitte Global Finance reporting & analysis team, lead priority...

Deloitte - Toronto, - Expertini Direct CA Premium