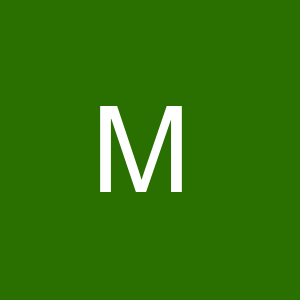 Farm Machinery Operator
Found in: AGcareers
Description:
JOB TITLE:   Farm Machinery Operator Hourly Rate:  $15.51 per hour Duties:  Key Responsibilities will include:• Clean work areas• Operate and clean compost blending, filling, casing and spawning machinery (tunnels, nets, floors, etc.)• Operate materials handling machinery such as tractors, forklifts  and front end loaders• Replace filters as needed• Operate all cleaning equipment• Maintain working area in clean condition• Report any changes of compost consistency i.e. dry/wet to Manager• Inspect Machine daily and report any deviations• Report any problems with equipment and all safety concerns to Supervisor• Work in Farm Operations area as assigned • Wear Protective equipment (safety shoes, respirators, gloves, etc.) as required• Other associated duties Qualifications and Experience:• Previous experience working in a farm environment• Ability to work independently• Ability to troubleshoot issues as they arise• Safety conscious; ability to follow Health, Safety and Hygiene standards in accordance with Company rules and regulations.• Capable of crouching, reaching, stretching, bending and standing for long periods comfortably, performing repetitive motion• Ability to lift 10 -50 lbs.• Flexibility to work varying shifts  This description is not intended to establish a total definition of the job, but an outline of the main duties IF YOU ARE INTERESTED IN APPLYING FOR THIS POSTING, PLEASE FORWARD AN APPLICATION TO THE HUMAN RESOURSES DEPARTMENT BY CLICKING ON APPLY TO THIS POSITION.
Campbellville,Ontario,Canada
Full time
Monaghan Mushrooms Ltd.
Related Jobs
Kuebler Farms is located near Denfield, 15 min North of London, consisting of cash crop farm, licensed grain...

Kuebler Farms - Denfield,Ontario,Canada, - AGcareers

Old Gate Farm Ltd requires 3 full time Farm Machinery Custom Operators for a combined poultry and custom farm work...

Old Gate Farm Ltd. - Olds,Alberta,Canada, - AGcareers

De Tippe Dairy near Laird, SK requires 1 full time Dairy Farm Worker to perform the following duties on their dairy...

De Tippe Dairy - Laird,Saskatchewan,Canada, - AGcareers

TJ's Farms Inc. is a family owned business in the Arkona, ON area and we are looking for an Equipment Operator to...

TJs Farms Inc - Arkona,Ontario,Canada, - AGcareers